Stimulate exports for South Asia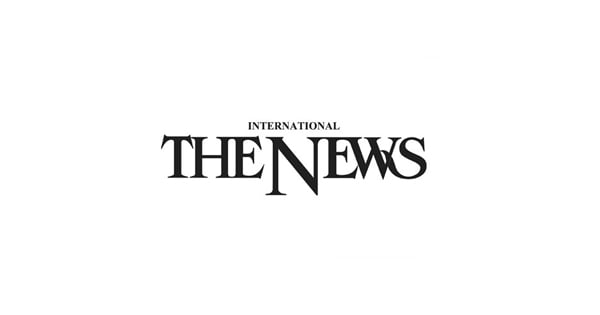 The Covid-19 pandemic has disrupted the global economy and global trade. As South Asia emerges from the worst economic performance in decades, exports can be an important driver in fostering economic recovery.
Over the past decades, exports have been a key catalyst in transforming many Asian economies and lifting hundreds of millions of people out of poverty. But South Asia, one of the fastest growing subregions in the world before the pandemic, has yet to experience dynamic export growth in various sectors.
Home to about a quarter of the world's population, South Asia contributes only 4% to global GDP, while its share of total world exports is less than 2.5%, according to Development Indicators in the United States. world (WDI). Yet Southeast Asia, with an even lower share of world GDP of 3.4%, is the source of 7.5% of world exports – three times that of South Asia.
The trend has not improved in recent years. Since 2014, South Asian countries have seen their exports drop relative to the size of their economy. Twenty years ago Sri Lanka's exports accounted for almost 40% of GDP, but today they represent half. Pakistan and Nepal have also seen their exports stagnate at low levels in recent years, while exports from Bangladesh and India are growing more slowly than their economies overall.
Exports perform many vital functions. An economy with strong exports can compete in international markets and exploit comparative advantages. Exports open economies to the world market and allow their domestic businesses and sectors to grow. This sets off the virtuous circle of exports, investment, economic growth and social development that has so benefited Asia.
Why hasn't South Asia joined the rest of the region's export boom? The main reason is simply that its goods and services, with the exception of a few sectors such as ready-to-wear in Bangladesh, IT services in India, and luxury tourism in Maldives, have yet to establish competitiveness. high compared to other exporting countries. This is evidenced by the fact that the South Asian heavy machinery, home appliance and smartphone markets are dominated by foreign brands. Other reasons for the region's declining export performance are trade barriers, infrastructure bottlenecks, currency overvaluation, and institutional and regulatory constraints.
To boost exports and improve competitiveness, South Asia can learn from the experience of Southeast and East Asia and establish stronger trade, investment and industrial promotion regimes. solid. The pandemic adds urgency but also offers opportunities.
First, the region needs to focus on foreign direct investment (FDI). In 2018, FDI to South Asia represented 1.4% of GDP, compared to 5% in highly competitive Southeast Asia. FDI introduces technology and managerial know-how that help local businesses in the long run and improve their international competitiveness. Greater openness to FDI and trade requires policy and regulatory reforms that will support stronger export-oriented strategies. These reforms include the introduction of economic zones, providing easy access to credit and tax incentive policies, encouraging businesses to move up value chains and investing in human capital.
Second, governments need to improve the business environment, focusing on areas of low international rank. Some success stories in the unbundling of energy conglomerates in India and Bangladesh show that SOEs are being reformed in South Asia. But inefficient state-owned enterprises still dominate in areas such as banking, utilities and infrastructure, hampering efforts to improve competitiveness. Large subsidies to these state-owned enterprises also limit essential government spending on education, health and infrastructure, and hamper the competitiveness of exports.
Third, proactive policies are needed to improve competition in markets and ensure their proper functioning. These should facilitate entry and exit from most sectors while limiting monopoly behavior. Reforms are needed to promote technological adaptation and innovation, develop product standards and certifications, provide trade finance and reduce bureaucracy.
Countries do not need to tackle these challenges alone. Dynamic regional forums, such as the Regional Economic Cooperation Program for Central Asia and the Subregional Economic Cooperation Program for South Asia supported by the AfDB, bring together the countries and regions of South Asia to expand markets, develop economies and boost productivity. They also cooperate on vital regional infrastructure projects such as international highways and initiatives that break down cross-border trade barriers.
After the severe impacts of the pandemic in 2020, a recovery of the global economy in 2021 and 2022 is expected to boost global demand and trade, providing opportunities for South Asia to expand its exports. In response to the pandemic, many countries in the hard-hit region have increased their investments in health and education and deepened structural reforms. By extending these investments and reforms to trade and industrial promotion, South Asia can also become an export power.
The author is Vice President of the Asian Development Bank, leading operations in Central and West Asia and South Asia.