State lawmakers try to control inflation | Columnists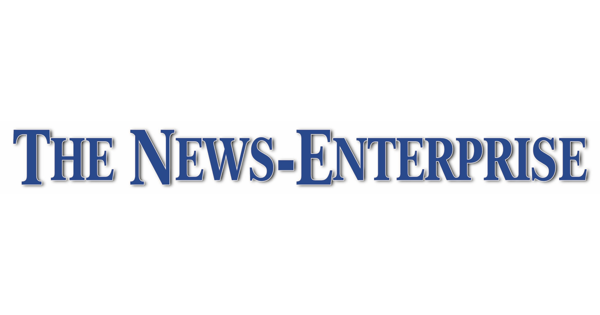 Pocket issues were at the center of this latest session of the Kentucky General Assembly, as runaway national inflation continues to outpace wage gains.
Lawmakers and Gov. Andy Beshear have moved to ease the inflationary burden on working families by offering relief from steep vehicle property tax increases caused by a pandemic spike in used car values. The General Assembly also decided to reduce personal income tax to keep more money in taxpayers' pockets.
Encouraging policy steps have also been taken in the area of ​​health care. One driver of rising costs is government health benefit mandates, which can add up to 5% to coverage premiums. Kentucky has more health care mandates than the national average, but with few exceptions, lawmakers have largely resisted pressure from powerful lobby groups to add more in 2022. It was a big win for businesses and governments. Kentucky employees.
One group, the Kentucky Pharmacists Association, worked with an independent pharmacist sitting in the General Assembly to introduce HB 203, a long-term bill that would have added a minimum dispensing fee of $10.64 (five times the current rate). to prescription drugs for Kentuckians. The legislation also would have ended quality and pay-for-performance contracts, severely limiting the ability of companies and health plans to negotiate better pharmacy prices for their employees and members.
This would have created a guaranteed salary for high-cost pharmacists. To tip the scales further in their favor, a council controlled by pharmacists would have been created to define future policies on prescription drugs.
As part of their legislative strategy, pharmacists have worked to broaden support for HB 203 and increase pressure by allowing lobbyists in some hospital systems to insert monopoly provisions on specialty drugs. These are drugs given by a provider by injection or infusion, usually in an outpatient hospital or at a provider's office.
This measure effectively banned a successful innovation known as "white bag" or "alternative supply," whereby health plans and companies fight price gouging by using specialty pharmacies to safely dispense these drugs.
Sensing growing concern about the cost and complexity of the bill, sponsors quickly withdrew HB 203 before an official cost estimate from the Kentucky Department of Insurance could be released. An analysis by the Pharmaceutical Care Management Association estimated that HB 203 would have increased prescription drug costs by $5 billion over the next decade.
Immediately after the withdrawal of HB 203, a slightly revised bill, HB 457, was introduced. It also drew strong opposition from several Kentucky employers, including the Kentucky Association of Manufacturers, General Electric, Mercer and dozens of others.
The Kentucky Association of Health Underwriters sounded the alarm, saying, "This bill does nothing to fix the cost of prescription drugs, it will do the opposite.
The Kentucky Association of Health Plans highlighted the negative impacts by reminding lawmakers that the Department of Insurance statement showed a family of four would have paid up to $167 more per year for health coverage.
Fortunately for Kentucky businesses and individuals, HB 457 has not been enacted.
Senate Speaker Robert Stivers shed some light on the potential effects of HB 457 at an end-of-session press conference when he said, "We have begun to receive, from the corporate sector and the supplier sector, comments and questions about the overall cost of various plans because it would have an impact on the costs of various health insurance plans, including a potential tax impact on the state employee health plan.
Kentucky businesses would do well to remain vigilant and continue to raise their voices against costly health care mandates and health care market disruptions through legislation that does not have broad support. from all stakeholders.
Tom Stephens is executive director of the Kentucky Association of Health Plans. He can be contacted at [email protected]
Tom Stephens is executive director of the Kentucky Association of Health Plans. He can be contacted at [email protected]