PGA Tour draws hard line with rival tour, won't grant players releases to compete elsewhere | Golf News and Tour Information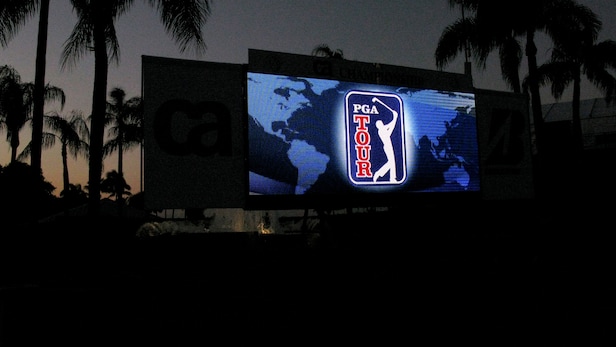 The PGA Tour has elected not to grant contention event releases for the inaugural LIV Golf Invitational Series tournament, the Tour told its members in a memo distributed Tuesday evening. Players who choose to continue to participate in the LIV event at the Centurion Golf Club outside London from June 9-11 will therefore be deemed to be in breach of tour regulations and subject to disciplinary action, which may include suspension or revocation of membership.
"We have advised those who have applied that their application has been declined in accordance with PGA TOUR tournament regulations. As such, TOUR members are not permitted to participate in the Saudi Golf League London event under of our rules," said the senior vice president of the PGA Tour. Tyler Dennis wrote to players in the memo. "As a membership organization, we believe this decision is in the best interest of the PGA TOUR and its players."
The decision essentially forces PGA Tour members who have applied for the release – including Phil Mickelson, Lee Westwood and Sergio Garcia, among others – to make a choice: participate in the LIV event or continue to be a member in good standing of the tour. The tour did not name the players who applied for a release and clarified that players will not be punished for applying, only if they actually do so on June 9.
Commissioner Jay Monahan argued that the tour can and will suspend any player who commits to play on LIV Golf's upstart tour, but the conversation changed when LIV moved away from asking players to sign up for multiple events and instead began featuring the individual eight-event tour. Series of eight individual events. Each will feature a 48-player, 54-hole tournament with $25 million in prize money, $4 million in winners' prizes and $120,000 in last place.
It was believed the tour would grant byes for the Centurion event, particularly after all releases were granted for the Saudi International in February. But while this event was funded by the same Saudi government investment fund that is behind LIV, the PGA Tour viewed it as a one-time event hosted by the Asian Tour; the PGA Tour essentially treats LIV's offering as a tour in the making.
The announcement comes hours after LIV and its CEO and commissioner, Greg Norman, announced additional funding of $2 billion for a series of 10 events in 2023 and a league starting in 2024.
A PGA Tour member is required to apply for conflicting event clearance to participate in any tournament held on the same dates as a PGA Tour event. LIV's Centurion event falls on the same date as the RBC Canadian Open, which returns to the PGA Tour schedule after two consecutive years of COVID-related cancellations. The wording of the PGA Tour handbook allows a player to apply for and receive up to three events per season, as long as they are not held in North America.
It is widely believed that the game of cat and mouse between the two entities will eventually end up in court, with either LIV or an individual player suing the Tour for monopolistic practices by punishing its members for playing in an event. The PGA Tour argued that, even as a 501(c)(6) nonprofit organization, it is within its rights to set and enforce rules for its members. Both sides believe the law is on their side, and this denial could well spark a legal battle to decide who is right.